Sub Sole
came out of a collaboration with
Raphaël Denis
, using his work on the melancholy stone as a point of departure, and based on Albrecht Dürer's 1514 print,
Melencolia
. Two polyhedrons have been placed on top of one another and covered in tar – an ancient, viscous material that evokes the black bile of melancholy.
Sub Sole
est né d'une collaboration avec
Raphaël Denis
, à partir de son travail sur la pierre de la mélancolie, issue de la gravure réalisée en 1514 par Albrecht Dürer et intitulée
Melencolia
.
Ici, deux polyèdres ont été placés l'un au-dessus de l'autre, et recouverts de bitume – matériau antique et visqueux dont l'aspect évoque la bile noire de la mélancolie.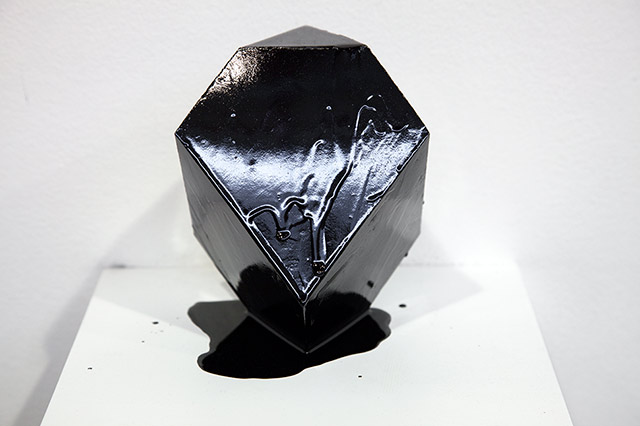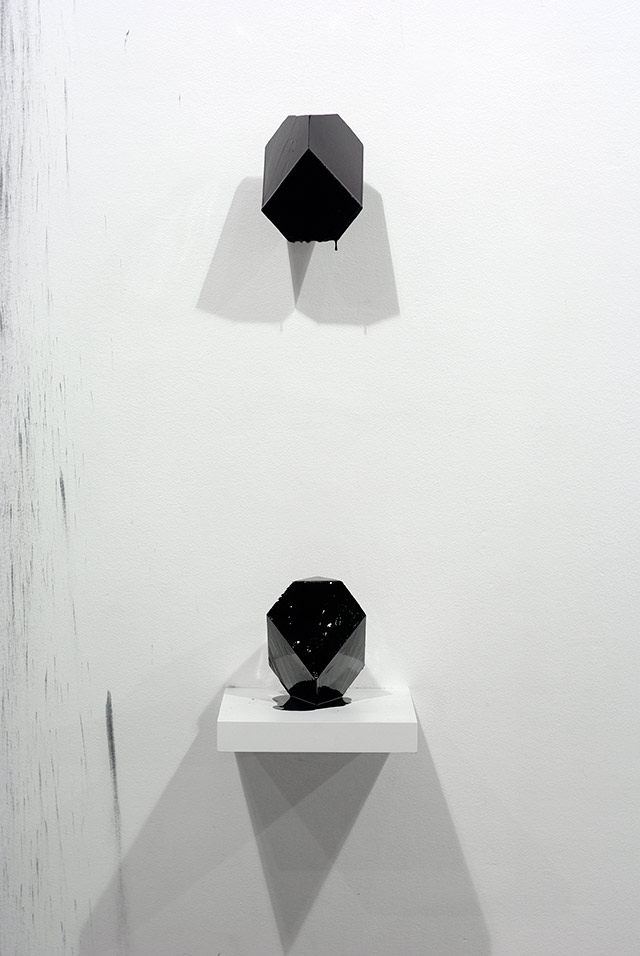 bitume sur plâtre teinté, socle: dimensions variables