Created with materials from the office (carbon paper) and from school (poster paint, stencils), this set of works is inspired by (and works as a pastiche of) technical imagery from the post-war years
, the kind of thing one sees in school manuals, or in various technical magazines designed for a wide audience. In its own way, it deals with the theme of learning, of apprenticeship.

see also The Trace and A Crack In The Ice
Réalisé à l'aide d'un matériel de bureau (papier carbone) et scolaire (gouache, normographe), cet ensemble s'inspire—en la pastichant—de l'imagerie technique des années d'après-guerre
, telle qu'on la trouvait dans les manuels d'école ou divers magazines de vulgarisation technique. Elle développe à sa façon le thème de l'apprentissage.

voir The Trace et A Crack In The Ice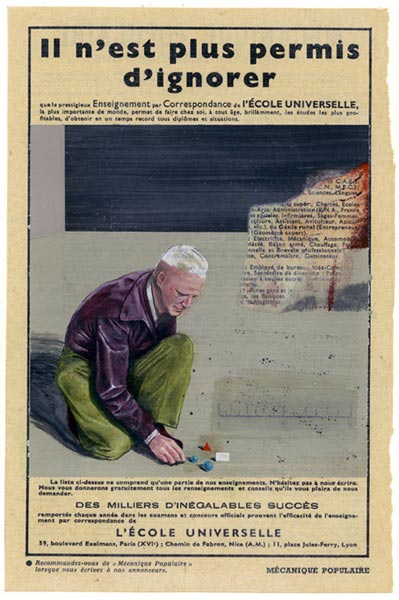 Permis d'ignorer • carbone, gouache • 24 x 30 cm (2011)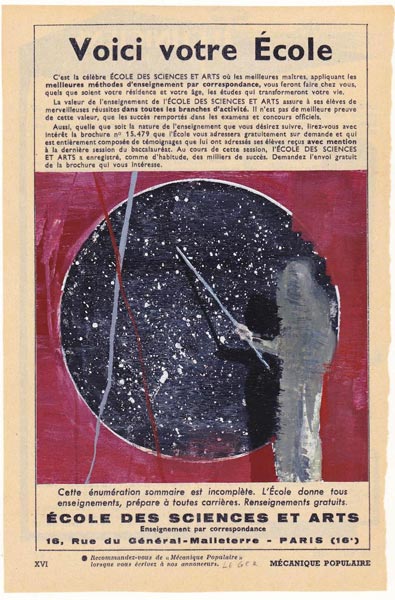 Voici votre école • carbone, gouache • 24 x 30 cm (2011)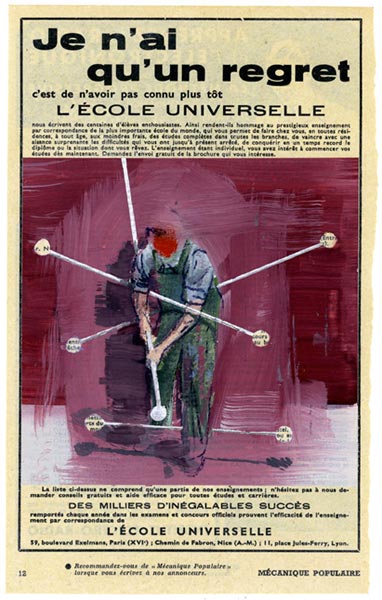 Je n'ai qu'un regret #3 • carbone, gouache • 24 x 30 cm (2011)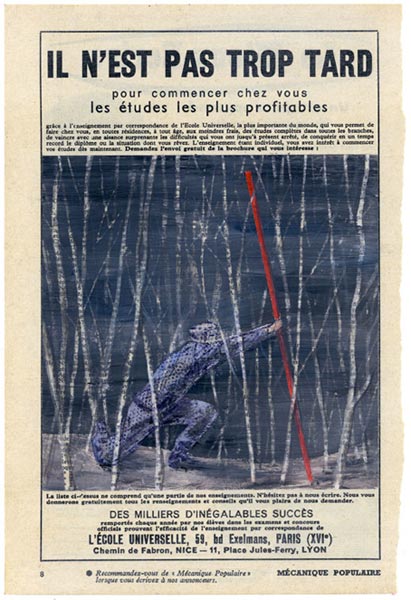 Il n'est pas trop tard #1• carbone, gouache • 24 x 30 cm (2011)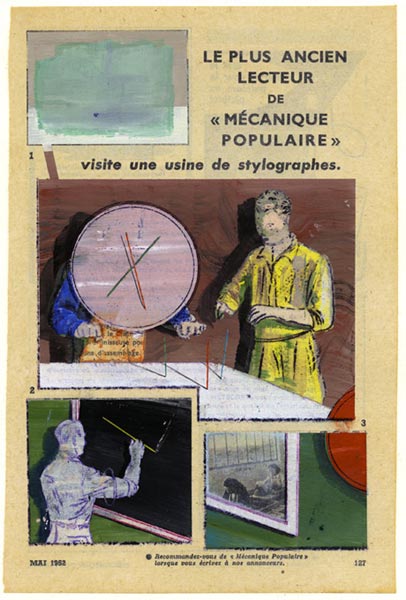 Visite à l'usine • carbone, gouache • 24 x 30 cm (2011)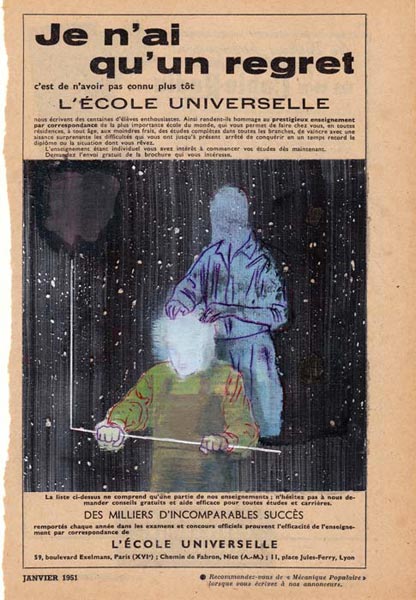 Je n'ai qu'un regret #2 • graphite, carbone, gouache • 24 x 30 cm(2011)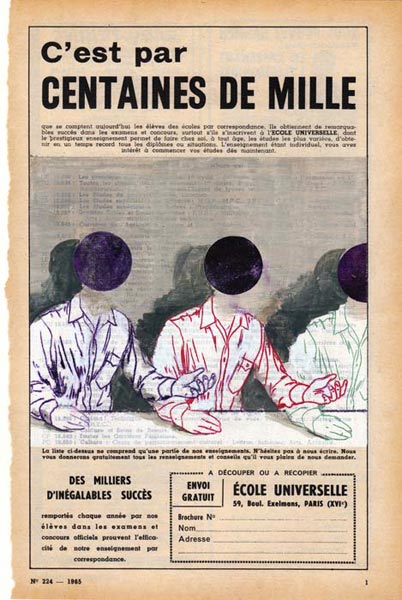 Centaines de mille • carbone, gouache • 24 x 30 cm (2011)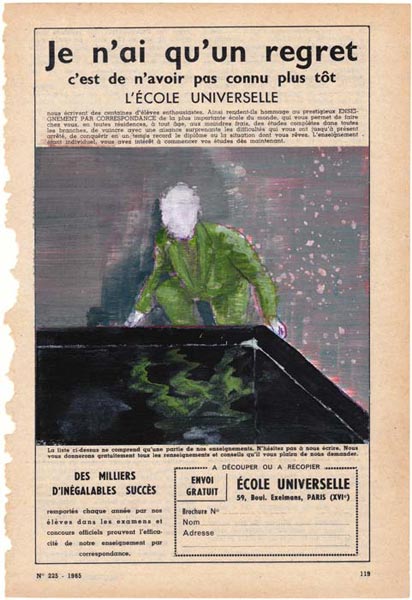 Je n'ai qu'un regret # 1 • carbone, gouache • 24 x 30 cm (2011)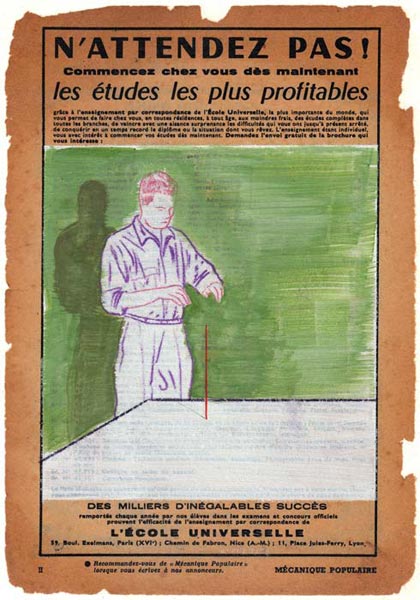 N'attendez pas ! • carbone, gouache • 24 x 30 cm (2011)